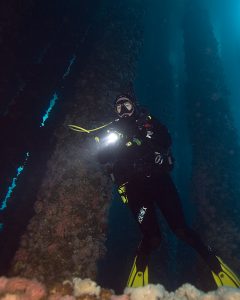 You need 2 dive lights, a primary and a backup to do night dives if you want to see anything in the water and dive safely. You also need it to communicate with your buddy and help navigate your way around and back to the boat.  It's different at night because now you're faced with other precautions.
You don't really need a dive light if you're diving in the daytime. It's easy to see sea creatures swimming about doing their thing and you can see your buddy near by, BUT what if you just spotted something big hiding in a crevice and you can't make out what it is. This is when it comes in real handy to have a dive light. Isn't this why you got into diving… you don't want to miss out on anything.
In this article, I'll tell you How to Select Your Scuba Dive Lights – The Right Way For Beginners, the features you need to look for and a great video for you to watch. 
What type of diving do you plan to do?
---
As a newly certified diver or novice diver, before you decide to purchase dive lights, you need to determine the type of diving you do and want to do, for example:
1) Day dives.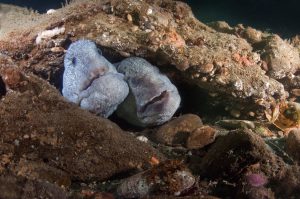 Your day dives include looking for those nocturnal creatures hiding in crevices, rocks, and coral. You only need to have one dive light. Look for a dive light that's smaller, has a narrower beam, lighter, and can fit in your BCD pocket. 
This dive light can also be used as a backup light for your night dive.
2) Night dives.
Night dives can be exhilarating when you experience the giant manta rays perform right in your face while feeding on the zooplankton hypnotized by your night light. All those interesting shy sea creatures hiding in the crevices you saw during your day dives will expose itself to you at night, even the hard coral are suddenly alive and feed on these tiny passing plankton.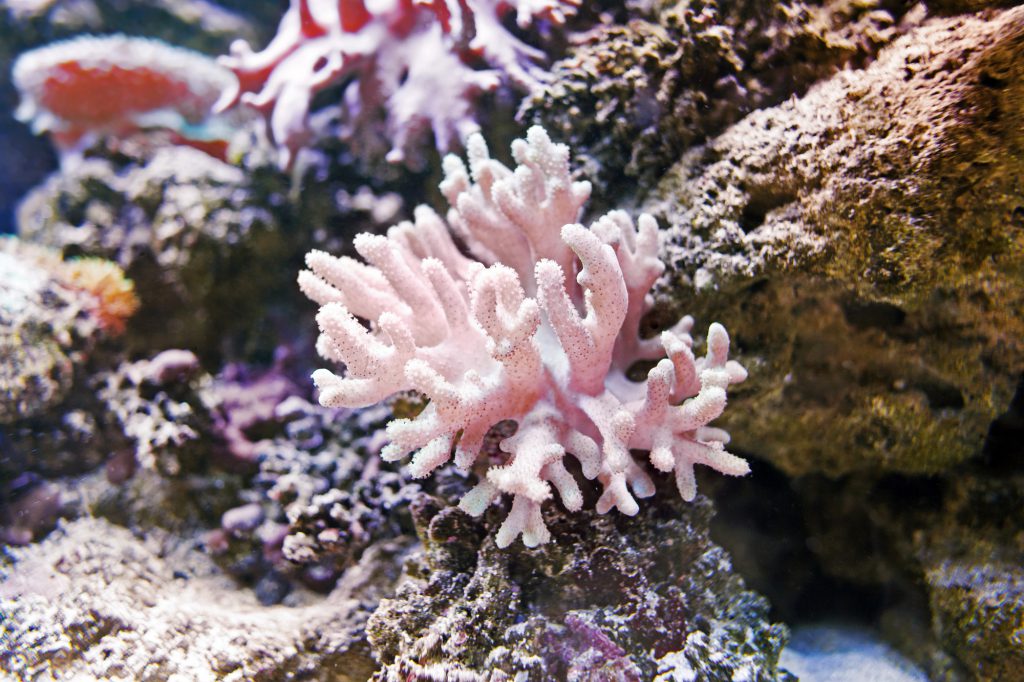 Before you do any night dives and if you're a newly certified Open Water diver or novice diver, I highly recommend you take PADI's Advanced Open Water Diver Certification, if you haven't taken it yet. It will open the door for you, give you more real dives, learn new dive skills and become more competent especially in the night dives as well as in other adventure dives like cave diving (technical).
In addition to the basic standard dive light features (see below), you need to have 2 lights for your night dive, a primary light and a backup light as well you will want them for your exploring and technical dives.
Basic Dive Light Features – Your Criteria
---
All dive lights must have the following essential features:
1) Waterproof to withstand the depth pressure.
2) O-ring seals that fit properly and prevent water from leaking to the batteries and the bulb.
3) Easy to use settings and controls, for example, the emergency flash.
4) A reliable power switch that turns on and off. If you do any cold water diving, you will want to try the switch with your gloves on.  
5) Lanyard. It's easy to let go of your light when you reach for your underwater camera so you want to make sure the dive light comes with a good strong lanyard that can go over your wrist securely or securely clip onto your BCD. 
Your dive light may be negatively buoyant if it happens to fall out of your hand, so all the more reason you want a good sturdy lanyard that will not break apart on you. I prefer the lanyard over the clip.
6) Comfortable and easy to hold. Does the dive light fit comfortably in your hand?  The size, shape, and weight should not feel awkward and you should be able to get a good solid grip. If the light is too heavy then your wrist will feel strain which can cause you to lose your focus on diving. 
7) Beam.  Whether it's narrow or wide,  having the light centered in the beam will give you a better focus of what you're looking at.
8) Regulating the light. You should be able to adjust the brightness to your need.
9) The output of light. Look at the quality of beam, quantity, and distance. You will want to know what color it produces?
10) Depth, Pressure, and Duration. Your dive light should allow you to do complete your dives to at least 130′.
11) Primary and backup night light performance. Your primary night light must function perfectly and your backup light is equally important because in the event the primary light fails you during your night dive or other advanced types of diving, your backup light must help you navigate your way back to the boat.
Your Primary Dive Light
---
While your primary dive light can be used on your day dives, I usually find I like to conserve it only for my night dives, cave, and wreck diving.  Your primary light as the word implies is essential in performing all the requirements it's meant for such as:
1) Quality and durability. Your primary light should last you for years when looked after properly. The casing shouldn't crack and it must prevent water leaks.
2) Go for lumen rating 1000 or higher and brighter. 
3) It must have very a bright wide beam. It's much easier to see what's ahead of you, and have a better sight of your buddy.
4) It should have a larger and durable, quality battery pack. 
5) Your primary should have the output in the center beam because a full bright light can have the effect of a white out similar to turning on your brights in a fog. If you're diving at night, this is an important consideration because if you have poor visibility in the water that full high power won't help you… harder to see.
6) Your Backup Dive Light can be your smaller dive light you use during your day dives.
Other Dive Light Features
---
A. Choosing Your Brightness
LED (Light-Emitting Diode) Dive Light has many advantages such as:
The LED dive lights have become more popular among recreational and technical divers from the hand-held dive lights to video and photography lights.
1) They're also durable so if you happen to drop the LED, it won't break as easily because they don't have a filament.
2) They turn on instantly.
3) You can get settings that are adjustable and have more than one LED in the head section. You'll like this because now you can conserve on the light by regulating its light output which also adjusts the width of the beam.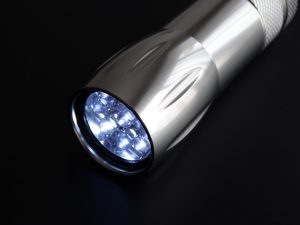 4) The LED's will give you lower-energy consumption and so it's more energy efficient and affordable compared to other light technologies like HID. You'll find LEDs have a much longer life-time because they're quite efficient electrically which also allows more lumen output.
5) If you're into photography you'll absolutely love the LED light because of its bright whiteness and the blue light appearance.
HID (High-Intensity Discharge)
This light is popular among technical divers and some underwater photographers and videographers who want that white robust output light because it gives out more light over 4 times that of halogen lights. It definitely exceeds the battery life and the output light to that of the LED.
However, there are some downsides on the HID and I suppose it depends on what you need:
1) Light bulbs are extremely expensive and need time to warm up.
2) HID lights are not long-lasting and they are easily breakable and so you need to watch how you pack them during your travel.
3) Beware, as soon as the light turns pink be sure to have your backup light ready to use.
Halogen and xenon bulbs.
These bulbs, while powerful and will give you bright light, will consume a lot of battery and don't have a long lasting life
B. Batteries
No batteries, no light!  There are 2 types of batteries for you to consider. There's the disposable batteries and the rechargeable batteries.
Disposable Batteries:
1) Disposable batteries are not as reliable and also not good in an environmentally friendly way. You're fine to use it during your day dives BUT do not use dive lights with disposable batteries for your night diving as I find they're not totally reliable.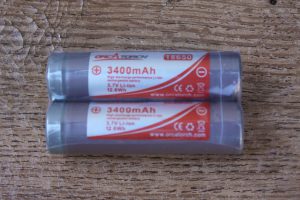 2) Rechargeable batteries, while these will cost you more, your investment will definitely pay off for all your frequent dives and of course, they're much better for the environment. You'll definitely want to use these batteries for your primary night dive light.
Hi Folks, I hope you enjoyed reading this article and found it useful.
As I mentioned before when selecting your dive lights, look for LED lights that are waterproofed extremely well, rechargeable batteries, at least lumen rating 1000 for your primary light and around 500 and up for your backup light. Definitely, make sure the lanyard is strong and will fit securely around your wrist.
If you already have a dive light, what's your favorite and why or if you have any questions or comments, it would be awesome to hear from you! Please put them in the comment box below.
Thanks,
Monica