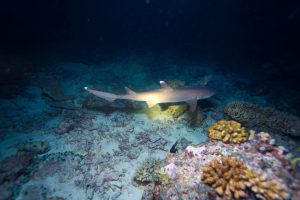 For those of us who want to do night dives or want to see nocturnal sea creatures hiding in crevices in the daytime, choosing the right dive light among a great variety of waterproof dive lights is not an easy task. Not only do you want to enhance good dives experiences, you also need to find your way back safely to the boat from a night dive.
In this Bigblue CF1200P Dive Light Review, I'll tell you how well it performs, its Pros and Cons, along with a video and my conclusion. 
About the Bigblue CF1200P
---
This video is very similar to the features of Bigblue CF1200P Dive Light, difference is in the lumen.
The Bigblue CF 1200P is a powerful waterproof dive light that gives you 1200 lumens of LED brightness.  It also gives you the ability to adjust the beam focus from narrow 7" to wide 37" and 4 levels of adjustable brightness along with an SOS mode.
It is very a lightweight compact and versatile light that uses a push button which also functions as the on/off. There is also a battery indicator level on the light to let you know when the lithium-ion battery needs to be recharged.
Who the Bigblue CF1200P is For
---
The Bigblue CF1200P is suited for all divers who want to either use the light as a primary light or as a backup night light.
Why I Purchased the Bigblue CF1200P
---
Most of my dive lights I've purchased in the past have always been inexpensive and in many ways, the old saying ' you get what you pay for' has merit. They still work well BUT without the bells and whistles that I wanted for my night dives.
So… It was time to really invest in quality and more versatile dive lights.
The plan… 2 new underwater dive lights, a primary and a backup for my night dives. I recently purchased a primary dive light, the OrcaTorch D520 and this Bigblue CF1200P is my backup which I will occasionally use for day dives. My criteria for choosing this was based on:
More brightness

More versatility

Conserve on burn time

SOS feature

Quality, durability, and reliability

Some kind of indicator to let me know when the battery is low

Would like to have it fit comfortably in my BCD pocket
My Experience (How It Helped Me)
---
The packaged cardboard box arrived by FedEx in 3 days from the supplier in the United States as promised. Upon inspection of the exterior of this box, it appeared to have been opened during shipment and I suspected this happened during customs inspection.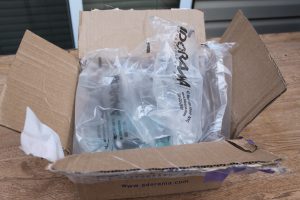 I'm like a kid when it comes to opening any kind of boxes or pretty wrapped objects and even though I knew what it was, there's still the excitement to see what's inside. I found bubble wrap protecting another undamaged smaller box revealing a professionally designed picture of the Bigblue CF1200P dive light.
I was quite impressed with the way the items were individually wrapped and placed and upon my inspection, I was quickly able to see no damage was done and nothing missing.
The items in the small Bigblue box are: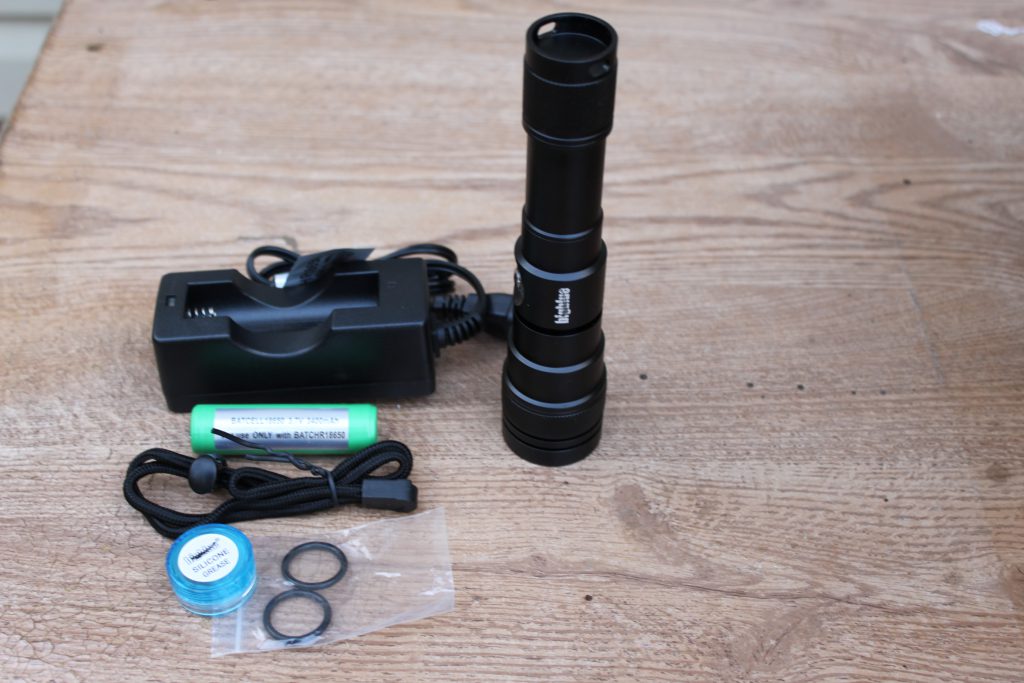 Bigblue CF 1200P Flashlight

Lanyard

One 18650 Lithium-Ion Rechargeable Battery

Battery Charger with indicator lights

Small Plastic Container with clear substance labeled as Silicone Grease (surprised to get this)

2 Replacement O-Rings

Instruction Manual
Looking at it, the housing is black (comes in black only) and very compact. The size is not large in fact the diameter is 1.5"/39.5mm x 6.7"/172.1mm in length and weighs .55lbs/250g including the battery.
The housing is made out of aluminum alloy, the same material used in aerospace and is specially treated to prevent corrosion. I like how comfortable it feels and how well it fits in the palm of my hand. You can tell where the front is because it has a push button and a battery indicator.
Looking at the front glass, it's very durable and according to its features specification, it is constructed out of tempered optical glass.
The battery charger is quite solid and does not appear cheaply constructed. It charges one lithium-ion BATCELL 18650 battery at a time. I'm cautious of lithium-ion batteries because of their potential to explode but upon some research, I'm pleased to say this one has a variety of protections built into the battery to protect its circuit.  
When I plugged the battery charger with the battery installed, the red light went on immediately and the charging took less than an hour with the battery indicator light as green. It takes a few twists near the bottom of the dive light to expose the inside of the housing and inserting the charged battery into the housing is very easy with the positive end going in first.  
There are 2 o-rings on the threads which appear well lubricated with silicone grease for a watertight operation.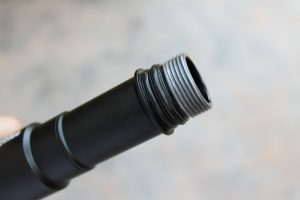 Testing the Bigblue CF1200P Dive Light
---
Bring your dive light to do night dives and watch the graceful giant manta rays feed on plankton soup!
As much as I would like to demo this dive light underwater, my next scheduled dive is in Kona, Hawaii to dive with the giant Manta Rays later this year at which time I'll have a video demonstrating its performance underwater.
In the meantime, I decided to demo this on land in the evening to show you how the performance of the Bigblue CF1200P.
The lanyard is made out of strong material and is adjustable and fits well on my wrist. The dive light is supposed to supposed to be negatively buoyant with the battery installed so you wouldn't want to forget to wear the lanyard. Even though it's tested waterproof to 328'/100m you wouldn't want to dive that deep to retrieve your light.
I went outside around 11 pm. To turn the dive light on, it's a simple press down on the push/ON-Off button and the light immediately turns on. You'll be pleased to know that pushing the button with dive gloves works well too.
Operating the Bigblue CF1200P Dive Light
---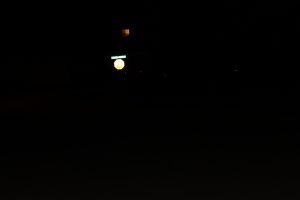 I positioned the light on a red octagon sign with the word 'stop' in white and I could clearly see it from half the block. The color temperature is 6500K (Kelvin) according to the feature's specification and so it produces a glow that appears light blue or icy blue when you look at objects.
What I like about the dive light is having the ability to adjust the beam to go narrow or wide which is easy and simple to do by twisting the head slightly to the left or right.
When the beam is narrowed you can really hone in on tiny objects at a good distance. The word 'Stop' in white letters is vividly clear from the end of the street block is about 150′. 
On the wider beam, the letters are not so clear but I get a really good broad perspective of more things to see like the neighbor's car and the 2 car garage. According to the features, the beam can be adjusted from 7 degrees narrow to 37 degrees wide.
One of the reasons for this purchase was to have a dive light that would allow me to conserve on the burn time. I can delightfully do this by simply pressing down on the push button each time to change 4 levels of brightness output. This would extend the burn time from 20 hours 120 lumens (level 1), 10 hours 300 lumens (level 2), 5 hours 600 lumens (level 3) to 2 hours 1200 lumens (level 4).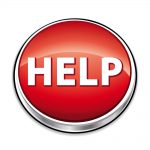 Another important feature I think you will agree with me when it comes to night diving is to have an SOS mode. My older dive lights do not have this so I'm excited to tell you this and all you have to do is press and hold down on the push button for 2 seconds and voila, it keeps blinking on and off until you press again to stop it. You use this if you need to get the attention of your dive buddy on night dives.
I also wanted to know how far I could go before I lost clarity of the word 'stop' and so from the end of the block I walked onto the playground until the 'stop' was not clear. From the stop sign to where I stopped walking, I estimated 150′ which is absolutely perfect in my opinion for distance. Of course, this will be different underwater because of the density of salt water.
Don't Be Left In The Dark!
---
You may wonder how you will be able to tell when the battery is low and certainly the last thing you want to happen is to be left in the dark, well fear not. The Bigblue CF1200P dive light does come with a built-in battery indicator that monitors its level and it will change progressively from blue to green, green to red. Once it hits the red level, the red LED will flash to let you know the battery needs to be recharged.
PROS  
---
Easy to hold and fits very well in the palm of your hand.

Small, compact and lightweight.

Fits in my BCD pocket.

Comes with strong lanyard and easy to adjust around your wrist.

Shipped in 3 days as promised.

Well made, durable and waterproof.

1200 lumens of brightness.

Colour temperature 6500K to reveal true colours.

Comes with one 18650 lithium ion rechargeable battery and battery charger.

4 Settings to conserve on burn time.

Can adjust the beam angles from 7 degrees narrow to 37 degrees wide.

SOS push-button.

Easy push on and off button.

Built-in battery indicator light
CONS
---
Although it fits in my BCD small pocket, it's snug and not so easy to get out if you wear dive gloves.

With the color temperature of 6500K (Kelvin), true colors can be seen underwater but you will also experience a bit of an icy blue glow.
Conclusion
---
Although the price tag may seem steep, my successful land test experience on the Bigblue CF1200P has proven in my opinion to be well worth the cost. I paid a lot less and received a lot less from my old dive lights. Now I can actually conserve on the burn time and get the amount of light I only really need to use. In the case of emergencies, it's a peaceful feeling to know the SOS mode is available to use anytime. 
I'm very happy with the way it performed on land and it certainly met all my criteria except it feels snug in the pocket of my BCD when inflated so for that reason I deducted .5 which gives the total rating as 4.5 out of 5 stars.
I absolutely recommend the Bigblue CF1200P dive light.
If you are looking to invest in a versatile dive light that will give you more features with excellent range, durability, and great brightness to see colorful nocturnal creatures… I've done a bit of research on where to purchase the product and so far the best place to buy it is at Amazon because they offer FREE shipping and quick delivery service. 
I hope you enjoyed reading this review and if you have any questions or comments, or have any experiences using the Bigblue CF1200P, I would like to hear from you. Please put them in the Comment Box below.
Thanks,
Monica