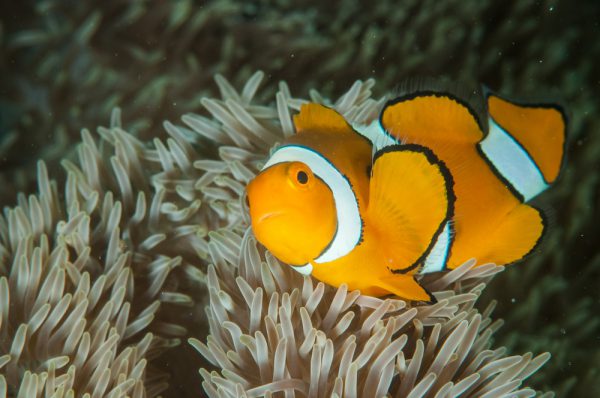 ARTICLE: 10 Great Reasons To Be Diving In Sipadan Island, Malaysia – Novice Divers
Jacques Cousteau, known by his peers to be a hard individual to impress,  raved about diving at Sipadan in 1989.
As a result of his comment, now many divers come from all over the world to dive in the Coral Triangle ("Nursery of the Seas").
Some of the best diving experiences in the world are found in Malaysia. It has one of the most stunning natural biodiversity of the underwater world. This country is blessed to be among the richest and largest coral reef species with more than 3000 identified marine species.
When I was working at a dive shop in Grand Turk, Turks & Caicos Islands some years ago, I would ask divers where their favorite dive destination was to see a diversity of sea life. I kept a list and by popular vote that place was diving at the Sipadan Island.
Ok… so I made the trip!
In this article, I'll tell you why Sipadan Island is one of THE BEST dive destinations in the world. This includes the featured sea creatures, dive conditions, dive skill requirements and the best way to do the dives. I also have a couple of great videos for you. 
Find out here what beginners and novice divers need to know to dive at Sipadan Island.
My Story
The divers stories were so overwhelming I knew I just had to make the trip, even if it was a short vacation.
In the summer of 2007, I spent a week in Mabul and booked a 3-day dive trip with Sipadan Scuba to dive at Sipadan Island. The rest of my vacation was sightseeing.
My first dive happened to be at Barracuda Point.. just what I was waiting for! The current was strong and everything I heard about this site was absolutely true. I have to admit, to do this dive you need to feel comfortable, in control and have excellent buoyancy because of the current. All I had to do was just relax, enjoy and go with the flow.
Never in all my dives, have I seen so many barracudas. One of my most memorable experiences was when I saw this massive swarm of barracudas, literally thousands of them forming a very impressive thick tornado.
One of the many reasons for me to return to Sipadan Island.
Malaysia's Unique Geographical Location

 
Located in Southeast Asia, Malaysia is divided by the South China Sea by 2 major regions, the Peninsular Malaysia to the west and East Malaysia (Malaysian Borneo) to the east. Each region presents its own uniqueness and beauty.  
Peninsular Malaysia is at the southern part of the Malay Peninsula and shares the ocean border with Thailand on the north, Singapore on the south, Vietnam on the northeast and Indonesia on the southwest.
East Malaysia (Malaysian Borneo) shares the ocean borders with the Philippines on the north, Brunei on the west, Indonesia on the east, and Vietnam located north between the 2 regions.
Chances are you might not have enough time to travel to both regions.
Is Diving in the Sipadan Island Good for Beginners and Novice Divers?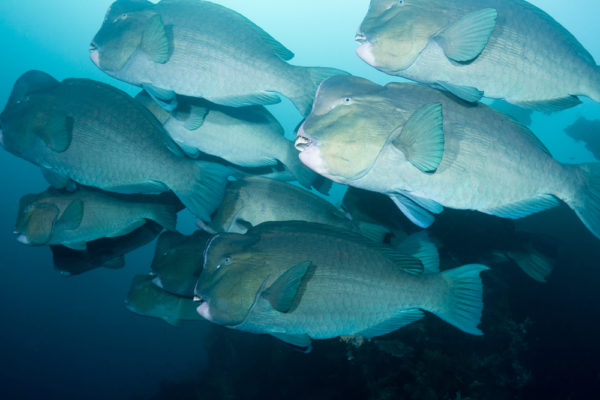 Once you get your entry-level Open Water Diver certification, you can dive Sipadan Island. The type of diving, however, is all drift diving from mild to strong current. This means you must be comfortable and be able to control your buoyancy.
With this certification, your maximum depth is 18m/60′ and so you can still see the massive schools of barracudas, sharks, bumphead parrotfish and lots of other impressive fish and reef corals.
BUT, there is a dive site called Turtle Cavern. Some dive centers may require you to provide proof of 20 logged dives and perhaps even your Advanced Open Water Diver certification card before you can do this dive. The dive starts at 18m at the entrance and once inside, goes deeper.
My recommendation is to take the Advanced Open Water Diver course before making the trip to the Sipadan Island to get a greater dive experience. 

East Malaysia (Malaysian Borneo)- Sipadan Island, Sabah
Here are 10 reasons why you want to dive around Sipadan Island:
1) A Diver's Dream.
Enjoy the video – A Taste of diving at Sipadan Island!
Sipadan is an island off the east coast of Sabah, and because the famous Jacques Cousteau referred this island as an 'untouched piece of art', divers from all over the world travel here because they're curious.
You must see this island above and below…it comes out of a depth of more than 600m/2000ft and it's almost vertical to the surface with a very small island on top.
Divers who have been here will tell you it's one of their top 5 favorite dive destinations.
2) Gold List
Sipadan Island was rated as 'The Top Dive Destination in the World' in Rodale's Dive Magazine (Gold List).
It also received the top spot for its diverse marine life shared with Galapagos Islands and Truk in Micronesia.
3) Large Pelagic Fish And Unbelievable Abundance Of Fish Schools.
Watch this video of the incredible gentle whale shark in Sipadan!
If you're looking for large fish, then Sipadan Island is the place to dive.
Large elegant pelagic sea creatures like eagle rays, giant manta rays, gentle whale sharks and weird hammerhead sharks are known to stealthily scour the area in search of their meal. 
Anyone who's been diving around Sipadan Island will be excited to tell you about the large schools of fish forming fish balls like the monumental chevron barracudas vortexing at the famous Barracuda Point.
Weighing as much as 46kg/101lbs Bumphead Parrotfish with beaks like parrots, congregate here in large numbers near small shoals munching on coral and turf algae. Sometimes, you can actually hear them as they break pieces off the coral.
4) Sipadan's Additional Featured Creatures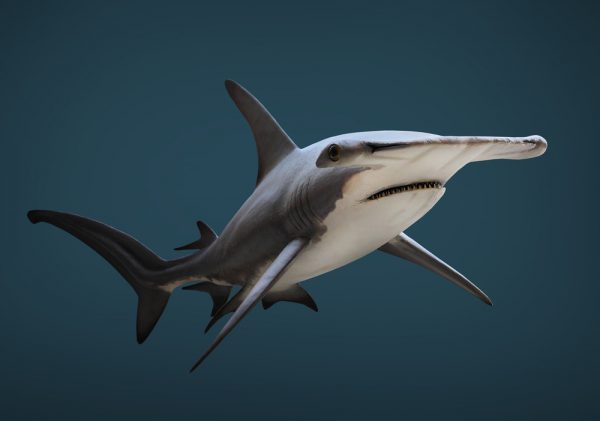 Eagle rays, hawksbill turtles, reef sharks, tiny seahorses, octopus, Napoleon wrasse, and whitetip reef sharks are entertaining year-round residents. This is a mecca dive island where you'll see lots and lots of elegant turtles.
5) A Variety Of Diving Types
You can expect a variety of dive types around Sipadan Island.
It really depends on your comfort level and your dive skills. You will find the diving type ranges from shallow to deep diving, easy drift diving to more complex drift diving.
Wreck, wall, night, tunnels, caverns and deep diving are offered around Sipadan Island. This is why divers love it here!!
6) Protected Marine Reserve
The excellent visibility, clear, calm, and warm waters and the abundance of sea life certainly make Sipadan Island live to its distinguished reputation.
In 2005, the island became a protected marine reserve meaning there are no resorts here and the only way to visit Sipadan is to stay at Mabul or Kapalai, 2 of the closest islands.
7) Dive Year-Round: Sipadan Climate And Visibility
Visibility depends on the time of the year and can range from 10 to 40 m/30 – 130ft.
Diving season is still year-round and the best dive months are April to December. July and August, of course, are prime times because of the dry season. 
The normal rainy season is from December to March which could result in a decrease in visibility, some bumpy boat rides and perhaps a little bit cooler. It seems, due to climatic changes, January and February are becoming more unsettled.
8) Exciting Dive Conditions And Water Temperatures
You're going to love this… the water temperature ranges from 26-30 degrees C/80-85 degrees F year round.
Dive conditions on the whole, even with current, are usually very good for all levels of divers.
There are certain dive sites which are very popular but are not suitable for novice divers like the Barracuda Point. Barracuda Point has very strong current.
Please see the List of Dive Locations below to see what dive sites are applicable to your dive skills.
Night dives are a must to do if you want to see the cute nocturnal creatures come out of hiding to feed on their prey. 
NOTE: There are no dive shops in Sipadan because the entire island is a protected marine reserve so if you want to learn to scuba dive I would suggest doing it at Mabul Island.
9) Get More Dollar Value On Liveaboards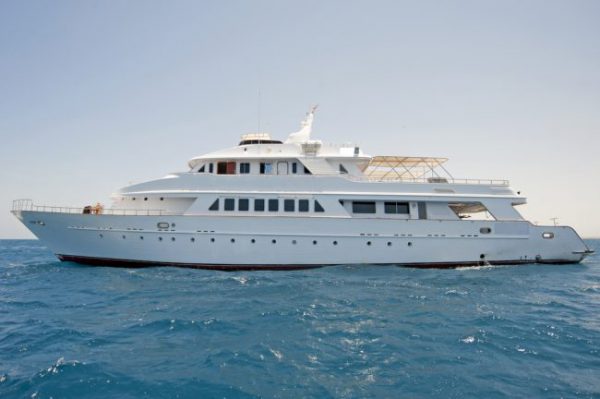 To control dive tourist traffic and to protect the entire Sipadan Island's beautiful natural land and the spectacular underwater life, the Malaysian government restricted all resort activity and imposed permits.
This means no overnighting and you must get your permit from nearby towns and hookup with professional dive tours. Only 120 permits are issued per day. Dive shops/resorts and professional liveaboards purchase these for their guests.
Most of the dive locations are quite close to the mainland and so there is only one liveaboard designated specifically for divers who want more value out of their dollar. Their rates are better and they look after your permits so all you have to do is live and dive from the liveaboard.
NOTE: Sipadan Island is very popular among divers so make sure to book well in advance with your liveaboard or dive resort.
10) Best Dive Locations At Sipadan Island
Diving is excellent at all locations, and the ones I listed here are the most popular with divers. 
AOW = Advanced Open Water Diver Certification
OW = Open Water Diver Certification
Barracuda Point (Rated Top 10 in the world) (AOW)

Coral Gardens (OW)

Hanging Gardens (OW)

Midreef (AOW)

South Point (AOW)

Staghorn Crest (AOW)

Turtle Cavern (AOW)

Turtle Patch (AOW)

Turtle Tomb (Divemaster)

Whitetip Avenue (OW)
How You Can Do Your Diving At Sipadan Island
While you can certainly book with a dive shop or resort like what I did, you may also want to consider diving with a liveaboard to dive in the Similan Island.
Diving from liveaboards is now my preferred method for many reasons. In addition to getting more value out of your dollar, it's quite easy to make friends with divers from all over the world because you already have much in common.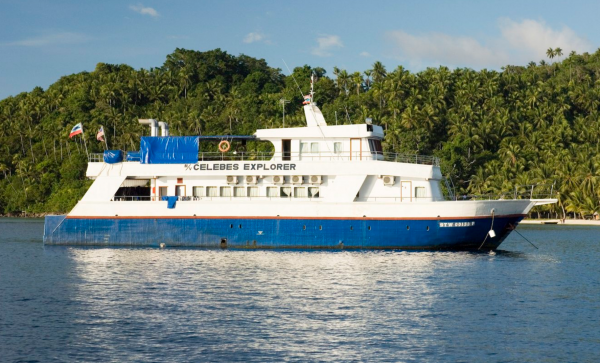 MV Celebes Explorer Liveaboard is the only professional liveaboard, my #1 recommendation, that offers you diving at Sipadan Island. They have a variety of services included in their pricing such as:
Full meals, snacks, coffee, tea, juices, water along with your accommodation.

FREE Dive Insurance (your trip value must be greater than 1000.00 US per person)

Airport transfer for the last day of your trip.

Transfers to/from your local resort.

No hidden costs.
MV Celebes Explorer offers year-round diving to only the best dive spots in Sipadan. Their tour guides give a dive orientation for each dive location to inform you of the type of diving you will be doing (wall diving, drift diving, etc.), what sea creatures you can expect to see, how long your dive will be, safety rules, etc. 
When you're done with your dive, you can sit back and relax in your lounge chair basking in the sun.  Guests never go hungry with all their snacks and their delicious meals will give you a taste of Malaysian and Chinese influences prepared by the friendly chefs. 
Why not visit the liveaboard's mini bar and exchange dive experiences with your new friends.
They also have rental gear and Nitrox $.
Recommended Liveaboard: MV Celebes Explorer
Program Itinerary: Novice/Advanced Divers
Best time to go: Diving is year round but the dry season is from April to December. The best time to see Humpback Sharks is November to February.
Port of Departure and Arrival:  Semporna
Are you ready to take the plunge for exciting and exotic dives in Sipadan Island on the popular MV Celebes Explorer liveaboard? Click here to read my PADI Travel Review!

If you have been diving on MV Celebes Explorer liveaboard and have any dive stories you would like to share or have any questions or comments it would be awesome to hear from you. Please put them in the Comment Box below.
Thanks for reading!
Monica