This article has everything you need to know about the PADI Rescue Diver Course and requirements, along with my story of helped it helped me. I'll tell you how long it takes to complete the course, the exciting training and much more along with a great video for you to enjoy. 
Wow.. you started with the Open Water Dive Certification, took the Advanced Open Water Dive Certification, and now you're thinking of an even greater challenge, the Rescue Course. Challenge yourself to become the diver you've wanted to be. Sure this is serious but this is a fun course too.
What do divers say about PADI's Rescue Diver Course?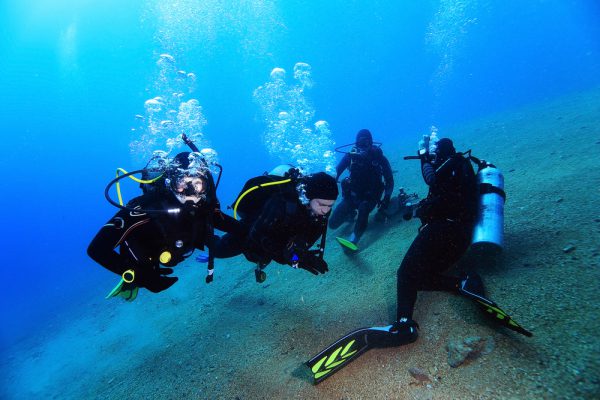 When I did my PADI Rescue Course in Utila, Honduras 2010, I took it to become a better diver. Already done lots of dives in Grand Turk, Turks and Caicos Islands, there was still some kind of emptiness, a feeling of self-doubt like if something happened underwater either to myself or to my dive buddy, how do I help?
My rescue course began when I first wore all my new dive gear (full-length wetsuit, BCD, regulator, mask and fins) … oops, big mistake. Do not do that… instead of my normal 7 lbs of lead weights, I ended up with 17 lbs and needless to say, the first day was a disaster. I rented gear after that.
The PADI Rescue Course was challenging and fun and in my opinion is the most rewarding than any other course I had taken.  Why? For years I  pictured myself in situations where I might need help or my dive buddy became unresponsive either at the surface of the water or underwater and in my mind, it seemed unfathomable and better that I stop thinking about it.
Well, turned out I wasn't alone with the same thoughts. This course is where I learned to foresee potential problems not only for me but also on other divers. The cool part was I learned to prevent them or manage them before they became too serious.
Learning what I needed to do to help an unresponsive diver gave me absolute peace of mind. The thought of what my dive buddy and I needed to do in the event we became lost brought great satisfaction in knowing how to handle this situation.
I believe a little bit of stress is fine because it helps keep you more aware and focused on your dives but I can tell you that having the stress grow and grow to where it seems there is no return is not a good thing. .
The course has given me a lot of confidence and responsibility which I didn't want before, but now having successfully completed the course, I feel I am capable and more mentally prepared to help a diver in need as well as do self-rescues on myself when required.
What will you learn in the Rescue Course?
The Rescue Course covers 5 sections. You'll learn how to be prepared in the event of dive emergencies and know exactly what to do. It's like your adrenaline kicks in and you remember what you learned and automatically take steps. Thru PADI's rescue scenarios, you'll be given important skills to solve problems by learning the following:
Be able to do your own self-rescues.

Become a better dive buddy.

Become more aware of situations, like a diver in stress, and even your own stress.

How to do underwater and on surface water rescues when a diver is unresponsive.

What to do if your dive buddy is missing.

How to identify diver emergencies and how to analyze and act.

How to handle a panicking diver.

How to deliver oxygen.

Manage equipment issues.
Some of the training skills I enjoyed learning the most at the surface was giving assistance to a tired diver at the surface and to a panicking diver. It was exciting to learn how to do search patterns and find my missing dive buddy underwater with my compass. Another interesting skill was applying my CPR and first aid training to an unconscious diver and performing rescue breaths.
Who is the PADI Rescue Diver Course for?
Let's say, you already have your PADI Advanced Open Water Diver Certification and now you're here… looking for information. You're trying to decide if the Rescue Diver Course is what you want.
When I committed to taking this, I was looking for:
Confidence

Challenges

More dive skills to learn and make improvements on existing skills

Ways to become more aware of the dive environment and unexpected situations

Improvement on longer bottom time

Ways to become a better dive buddy

Self-rescues and rescue techniques
If you said yes, the Rescue Course is definitely for you.
What's required to do PADI's Rescue Diver Course?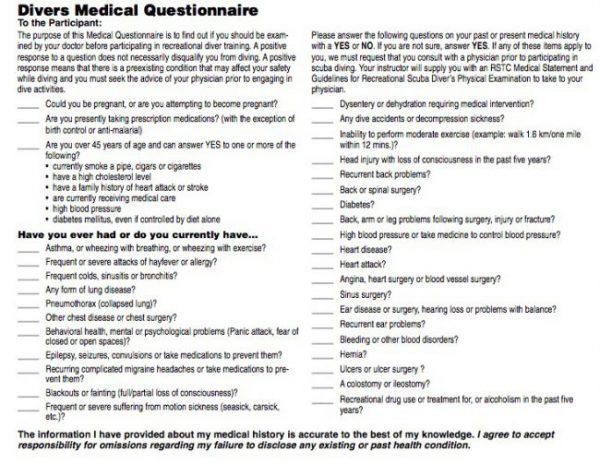 You need to be in good physical health and be at least 12 years of age and have taken PADI's underwater Navigation training which can be thru PADI's Adventure Diver (Advanced Open Water Diver Course) or the equivalent from a qualifying training organization and meet PADI's Rescue Diver requirements.
You must also have EFR (Emergency First Response) within the past 2 years.
How do you do PADI's Rescue Diver Course?
PADI's Rescue Diver Course consists of 5 classroom knowledge sections and there are 2 ways to do this.
1)  PADI's eLearning.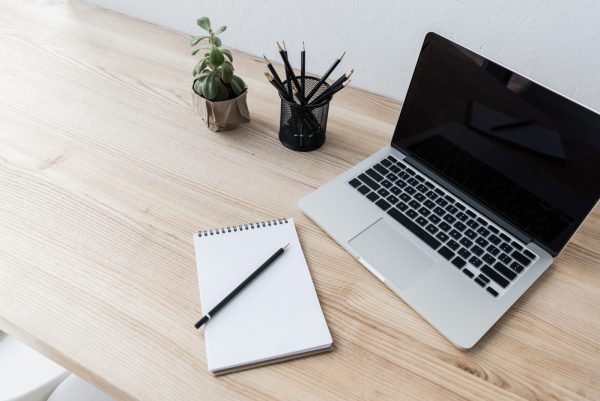 You can go on PADI's website by simply enrolling in their eLearning program meaning you get to learn at your own pace and do anywhere and anytime you like as long as you have internet and a computer.
While you learn, you can also access the Rescue Manual online and even after you've completed the course. If you ever need to refer back to the manual, all you have to do is sign in.
eLearning makes it fun and you can take your time to watch the videos, do some reading, and see graphics. During this process, you are given very short quizzes to monitor your knowledge progress and then at the end of each section, you are given an exam as evidence of your mastery and scored.
2)  Dive Vacation.
You can learn during your vacation. The dive shop will give you the Rescue Manual which you own and your instructor will give you the Rescue video to watch (in the package you get manual, DVD). Both are easy to follow and fun.
After you have completed all 5 knowledge sections, you still need to meet with a professional PADI instructor to learn all the rescue skills in the water.
To do this, you can hook up with a local dive center or go online into PADI's website to do a search on dive shops and dive resorts depending on your vacation country. Meet with your instructor who will present you with a quick short review on eLearning and then THE FUN BEGINS!
Your instructor will explain the rescue purpose behind each of the 10 exercises, demonstrate and then you get to practice them either in confined water or open water. As a final, you then go out to open water where you do 2 rescues based on scenarios.
How long do you have to complete PADI's eLearning Rescue Course?
You have 1 year to complete the eLearning knowledge sections of the Rescue Course effective from your registration date.
If you want to get this over and done with, it will only take 10 – 12 hours, not bad eh?
What I would recommend is to do the eLearning course about a month before you book with your PADI instructor, this way, the information you learn is still fresh in your mind.
How many days does it take to complete PADI's  Rescue Diver Course?
PADI's EFR (Emergency First Response)
If you don't have the EFR (CPR and First Aid Training within the past 2 years), for the lay rescuer the training is much more simplified and quite fun. You will have videos to watch, self-study manuals, and quick reference cards AND it is only a 1-day course yea!
PADI Rescue Diver Course
1) The eLearning approach:
1 day of online eLearning on the 5 knowledge sections
2 days of in-water training with a professional dive instructor
2) The Dive shop or Dive resort approach:
3 days including the time with your professional instructor to go over the manual with the 5 knowledge sections and 2 days of in-water training.
What's the cost of PADI's Rescue Diver Course?
To give you an example of the cost,  I live in Alberta, Canada, I would have to pay 191.00 for the eLearning. Taxes may be applicable depending on the province. This price includes access to the online manual which covers the 5 knowledge sections, quizzes, final exams, and videos.  It does not include gear rentals.
The actual in-water training cost is dependent on the location of the dive shop or dive resort.
What scuba gear do you need for the Rescue Diver Course?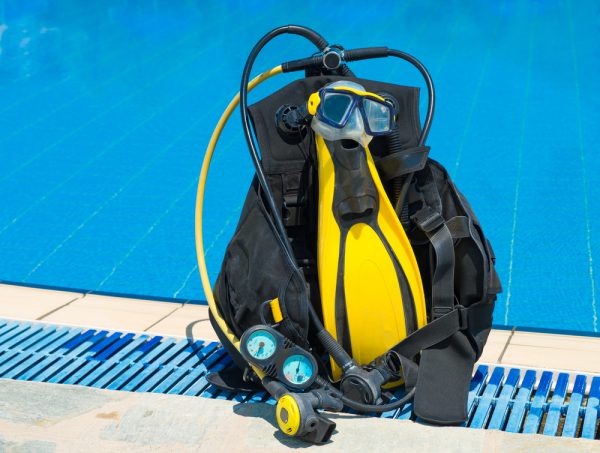 You will need a pocket mask for your in-water resuscitation exercise. Other than that, you can rent the BCD, regulator, wetsuit, mask, and fins or you can bring your own gear.
The dive shop or dive resort will supply you with the rest of the equipment such as floatations, oxygen unit, etc. and your rescue instructor will let you know ahead of time if any additional gear is required.
Conclusion
The course teaches you to keep calm, to stop, think and analyze the situation and then act upon it. You must keep in mind in a real diver rescue situation, you may find yourself performing different steps from the skills you were taught.
Are you ready to do this?  Do you have any stories you would like to share?  Perhaps you did a dive rescue or what are your goals when you decide to take PADI's Rescue Diver Course? It would be awesome to hear from you. Got any questions or comments? Please put them in the Comment Box below.
Thanks for reading,
Monica